Boers-Li Gallery is pleased to announce, Brush and Beyond, a group show of paintings by Wu Dayu (1903-1988), Yu Youhan (b.1943, Shanghai), and Zhang Wei (b.1952, Beijing), to be open on Thursday, Mar. 15th, at our New York location. Distinguished painters in their own rights, the three artists offer a case study of the evolution of Chinese contemporary abstract painting which embodies a dialogue with the tradition of Chinese landscape painting and the language of western art. This exhibition will include Wu Dayu's oil paintings and works on paper from the 1950s, 1970s and 1980s, Zhang Wei's oil painting executed in the early 1980s, as well as more recent pieces by Zhang and Yu Youhan.
Abstraction-themed, the paintings to be on view synthesize imageries forged upon the artists' living experience and their philosophical understanding of art. Introducing the tradition of Chinese painting into the medium of oil, the three artists push the boundaries of painting as visual language vis-à-vis its own materiality. Inviting the viewer's participation, their brush strokes speak for a shared aspiration towardsfreedom and creativity, resistance to order andlegibility,contestant with one's impulsive rationale.
Composed of exuberant colors, Wu Dayu's paintings register surreal landscape, distorted figuration, and blown-up still life in a post-impressionist-plus-cubist fashion. Yu Youhan's celebrated Circle series present a worldview that is, at once, macroscopic and microscopic - while one identifies shapes of bridge, waterfall and tree contained within the circle, meticulously-applied strokes in rhythmic formation signify forms of life and energy coexisting in the world –a pictorial reflection on the Taoist proverb: "The one bears two. The two bear three. The three bear the ten thousand things". Broad cursive strokes, splashes of paint in striking fashion,an audacity in applying two to three colors on canvas,at times, permeated and expanded upon impact tocreate a visual tension can be used to best describe theworks of Zhang Wei. His brisk movements in applying painteither through a brush, with his motorcycle wheels, orsimply dropped off from a few meters above are madevisible, allowing the viewer to imagine the moments oftheir executions.
Born at disparate stages of the social transformation undergoing in China, the three painters represent three generations of Chinese artists who led the development of Chinese modern and contemporary art since the early twentieth century. Wu Dayu arrived in Shanghai at the age of fifteen, one year before The May Fourth Movement, a.k.a. New Culture Movement, which calls for a modernizationlooking towards the West for cures (democracy, equality, science, etc.). In parallel, the nationalist government initiated educational programs which financed several intellectuals and artists to study abroad, including Zhou Enlai, Deng Xiaoping, Lin Fengmian, Xu Beihong, as well as Wu Dayu.As the first generation of Chinese artists who left for Paris in the 1920s, Wu Dayu studied paintings with Rouge and later sculpture with Bourdle at the École nationale supérieure des Beaux-Arts, and found himself immersed into avant-garde paintings by Picasso and Matisse, just to name a few. Returning back to Shanghai in 1927, Wu taught at the National Academy of Art in Hangzhou till 1937 when Sino-Japanese War broke out. Among his students are later-renowned painters including Zao Wou-Ki, Chu Teh-Chun, and Wu Guanzhong. Although Wu resumed his teaching position after the establishment of People's Republic of China in 1949, he kept distance from the institution and its ideology, believing in art as embodiment of truth, integrity, and faith. In order to save his free-spirited works during the Cultural Revolution, Wu kept them off sight from the public until the late 1980s. Thus, his late paintings are mostly small-scale; regardless of the missing and destroyed works, Wu left behind about 2000 pieces - 150 oil paintings and the rest are works on paper, none of which was signed and dated.  
In the 1940s when the Communist Party took over the country and Mao came into power, Yu Youhan was born and raised in Shanghai. The Cultural Revolution turned his supposedly five-year training at the Central Academy of Art and Design into eight years includingone-year formal education and several group expeditions to rural China. Thus, Yu witnessed the whole Maoist era of China, and hence, the portrait of Mao is integrated in his memory and treated as visual material of his first-hand living experience. Educating himself about the western modern art mostly through reproduction, Yu was privately painting post-impressionist landscapes and portraits during the Cultural Revolution, and moved on to Klee-like abstraction in 1979. In the early 1980s, paintings by Wu Dayu and Zao Kou-ki caught his attention in exploring the possibilities of abstract paintings. After experimenting with abstraction in the 1980s, Yu focused on painting satirical imageries of Mao, his most-renowned series associated with Political Pop. Not until recently has Yu returned back to abstraction and come to terms with its core.
Alternatively, the social repression during the Cultural Revolution enticed several young liberals in Beijing to make sketches of their surroundings in open air – this is how Zhang Wei started to learn about paintings. Zhang began to paint en-plein-air in the early 1970s with a group of self-taught artists later to be known as the "No Name Group". Falling out from the group, Zhang started exploring abstraction with some other artist fellows in the early 1980s. Following the fall of Mao, the new regime opened up cultural, social and economic policies, leading to a nationwide New Wave Movement when non-official artists and artist groups came into proliferation. As a return to and continuation of the May Fourth Movement, the revolutionary spirit was in the air towards the late 1980s. In 1986, Zhang Wei got a chance to participate in the exhibition, Avant-Garde Chinese Art, in New York. Among the second wave of Chinese artists travelling to the West, Zhang has lived in East Village and Staten Island, trying to make both ends meet by selling paintings on the streets. Appalled by the Tian An Men Incident in 1989, Zhang went to protest in front of the United Nations, along with other Chinese expats, and local intellectuals. Not until 2005 has he returned back to Beijing where he currently lives and works.
特别鸣谢 | Special Thanks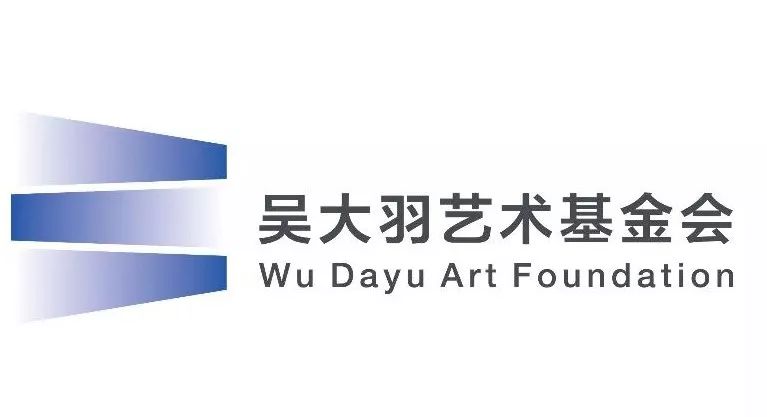 正在展出 | Current Exhibition 
北京 Beijing

On Paper
在纸上
20 Jan., 2018 - 18 Mar., 2018
纽约 New York
Qiu Anxiong: of Mountains and Seas
邱黯雄:是山海
28 Jan. - 11 Mar., 2018
即将展出 | Up-coming Exhibition
北京 Beijing

5 x Berlin
Thomas Kiesewetter,Jonathan Meese,Anselm Reyle,Thomas Scheibitz,Katja Strunz
Mar. 23th - Apr. 29th  2018.
纽约 New York
Brush and Beyond

远跡
Wu Dayu, Yu Youhan, Zhang Wei
吴大羽,余友涵,张伟
Mar. 15th - Apr. 28th 2018.

Tel: +86-10-6432-2620
Email: info@boersligallery.com
Wechat: Boersligallery
Weibo: BoersLiGallery 798